In the world of literature and fantasy, few sagas are close to the hearts of people as profoundly as George RR Martin's epic series A Song of Ice and Fire. Its relentless twists, complex characters, and engaging storyline have become a cultural phenomenon. 
Since the release of this epic fantasy series's fifth installment, Dance With Dragons, in 2011, fans have eagerly awaited its next installment, The Winds of Winter. It has become a subject of constant speculation, with readers craving an update on its release date. 
In this article, we'll dive deep into the compelling mystery surrounding when are The Winds of Winter releasing and what it is taking to its prolonged wait. 
What is the Release Date of The Winds of Winter?
With the first book in the novel series, A Game of Thrones, published back in 1996, the journey toward the completion of its sixth installment has been a lengthy one. In 2011, it was the first time when fans expected Martin would complete writing the remaining book. 
But he doubled the time, and the book isn't out yet. Again in 2013, Martin said that the quarter of the book had been finished and claimed it would publish before the release of the sixth season of Game of Thrones. 
But it didn't happen again. Then in 2017, Martin promised that he would only focus on completing the remaining part of the book. But he broke the promise and published Fire & Blood instead.
Since then, Martin has been working on his book, but he stopped predicting its release date. In October 2022, he gave an update that he had completed three-quarters of the book. He added it is not easy to write an epic story. 
In recent years, he has been working on other things except this most anticipated novel. Therefore, it will remain the most significant question when we will be able to see this epic novel. 
Who is George R.R. Martin?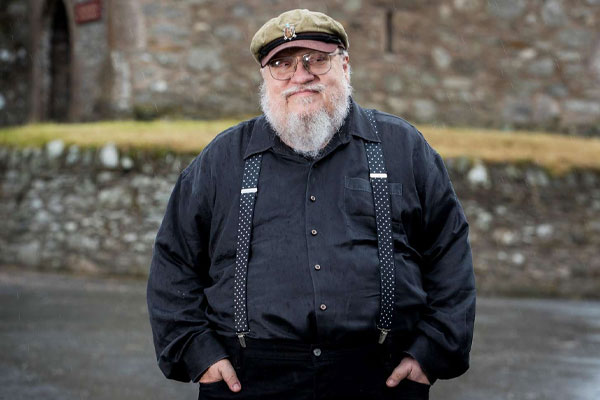 Martin is a novelist, screenwriter, and short story writer known for his meticulous approach to storytelling. He often takes time to develop complex narratives. Martin understands the importance of maintaining a high-quality standard in his work. 
He is known for delivering a satisfying continuation to the series. In 2011, he became the most influential person in the world. Martin is also known for being a longtime Santa Fe, New Mexico citizen, where he owns a historic movie theatre, Jean Cocteau Cinema. 
What Will Happen in The Winds of Winter
?
This upcoming epic fantasy novel will be a substantial and intricate addition to the A Song of Ice and Fire series. With various characters and numerous storylines to navigate, Martin faced many challenges in weaving together the plot threads with expertise. 
However, numerous plots can tell us what is going to happen in this upcoming novel. It seems like Tyrion joining Daenerys or Jon's resurrection will occur in the book. But there will be a lot of differences. 
However, there is an expectation that a plot with a few changes from the last few seasons might also be taken for this book, such as the return of the mysterious Prince Aegon or Sansa's presence in the Vale. 
But all these are expectations, not reality. Only time will tell What will happen in the upcoming book. 
Some Unknown Facts You Must Know Regarding The Winds of Winter
Check out some unknown facts you must know regarding the upcoming sixth installment of the epic fantasy novel series A Song of Ice and Fire. 
The upcoming novel will be longer than the previous books. 

The cliffhangers should be resolved early, as the plot was initially intended for A Dance of Dragons. 

It would open with two battles, one on the ice and another in Slavers Bay. 

The book will include point-of-views from Cersei, Brienne, Jon Connington, Aero Hotah, and Jamie. 

Characters not giving any viewpoint, Lady Stoneheart, Rickon Stark, Euron Greyjoy, and Quaithe are expected to appear. 
Frequently Asked Questions
1. Is 13 November 2023 the Release Date of The Winds of Winter?
This release date was a joke that someone posted on Reddit. However, it is still a question when this epic fantasy novel will come out. 
2. Why is it taking a long time to Release The Winds of Winter?
The reason behind the book taking so much time to come out is that the author George R.R. Martin is busy with other stuff, including several Tv shows and movies. 
3. Who is the Author of The Winds of Winter?
George R.R. Martin is the author of this epic fantasy novel.
Wrapping Up
The anticipation continues to grow as fans eagerly await The Winds of Winter's release date. However, George R.R. Martin's meticulous approach to storytelling and the complexity of the narrative has resulted in an extended timeline for its completion. 
But in the potential wait for the novel, one thing is confirmed, when it arrives, it will take us back to the captivating world of Westeros. So stay tuned with our entertainment section to be the first to know when The Winds of Winter is coming out.