Recently, there has been a buzz about an announcement regarding the release of the third and which might also put a sweet end to the anime story.
It has been two years since the premiering of season 2 of Mob Psycho 100 back in 2019. Earlier, posts from Twitter were blowing the fire for the possible release of the third season. Also, by October 19, 2021, the official announcement of the premiering of Mob Psycho 100 season 3 finally came in, confirming the production start.
The famous anime Mob Psycho 100 is originally an adaptation of a manga series with its creator and illustrator, One. The anime comes from the creator of the renowned show, "One Punch Man"; therefore, this is a definitive work from the manga artist. Mob Psycho 100 has all the ingredients that an entertaining anime must constitute, from humour to action to dangerous spirits' revelation.
Mob Psycho 100 centres around the shy and psychic boy, Mob. Young school kid Kageyama Shigeo navigates through telekinetic powers and his supernatural potential of his own. Moreover, the psychic Mob faces other threats from the psychic organization and dangerous spirits. Kageyama plays the role of the protagonist against dangerous and deadly threats. However, Kageyama always craves a simple lifestyle free from all troubles. Still, his fate won't let him stay away from the monstrous affairs.
Fans are speculating on the release of Mob Psycho 100 Season 3 and other related updates. According to reports, season three will be animation from BONES, keeping the studio the same, unlike its predecessors. Therefore, we can expect a similar cast and crew with the production unit remaining unchanged.
Hence, go through the article till the end to grab every detail about Mob Psycho 100 Season 3. We will clear all your doubts regarding the series and its upcoming sequel.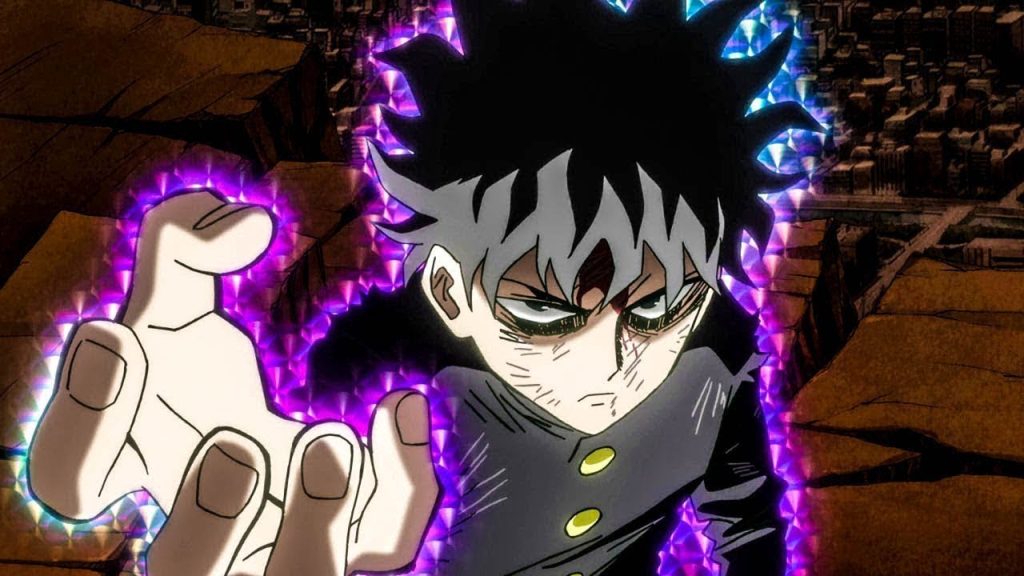 What do we know about Mob Psycho 100 Season 3 so far?
The protagonist of Mob Psycho 100 Season 3 is Mob, a youngster trying to figure out ways to live in a society. The mob is born with immensely strong psychic, supernatural power through which he can influence people's livelihood. Moreover, he has a mentor to guide him to use his psychic power safely and most efficiently.
However, he is always facing some sort of emotional kink and social awkwardness of his uncontrollable psychic powers. Thus, he ventures in the footstep of his master, working as an associate to con-man Reigen Arataka.
However, Kageyama has a simple mindset and wants to lead an everyday life. Nevertheless, troubles are always surrounding him, due to which he feels like the chosen one for rescuing others.
Mob simply doesn't want to be the chosen one and be famous just for his capabilities and power. He doesn't like to boast about his supernatural skills in beating the unobvious. He doesn't want to let others know he possesses extraordinary skills and is recognized by his friends as different.
It has been two years since two seasons, but fans want more of it due to the lovely storytelling of the manga.
At the end of season 2 of Mob Psycho 100 season 2, a rivalry conclusion between Mob and Claw as a direct face-off took place. The mob, at this point, reaches its full power potential level and enrages against Toichiro. Toichiro aims for Reigen but fails due to Mob's dominative presence, who regains control of his skill teacher.
However, after matters cool down, Toichiro understands his wrongdoings and is taken under courtesy willingly. Mob's raging anger has made an enormous tree develop, growing broccoli.
The ending signals a lot to be going on in the story of Mob and his troublesome insecurities and power. Read below to gather information on the Plot of Mob Psycho 100 Season 3.
What will happen in Mob Psycho 100 Season 3?
As we know, Mob Psycho 100 is a derivation from manga volumes. Thus, the majority of the script, without little improvisation, follows the manga. Therefore, a new series means new ways to enhance the characters' personalities and introduce different kinds of thrill.
As in the case of the Mob Psycho 100 anime series, most of the major events and picks from the manga volumes are already shown in the previous two seasons. There are only about ten untouched chapters in the manga volume; therefore, fans expect a great deal from Bones studio.
Season 3 of Mob Psycho 100 will likely introduce a new side of the Mob. He now focuses on his personal life and feels affectionate for Tsubomi. There can also be a growing bud of love between the two in the subsequent events.
Also, the divine tree has a lot to signify in the story's next phase. This tree is a product of Mob's supernatural powers and is now an idol of worship. Moreover, the people of the nearby locality now consider the tree sacred. Towards the end of the manga, the events mostly surround Mob's personal life and the final exams.
However, unlike Toichiro, who was the villain in the last season, similar rival characters can arrive and pose a threat. Thus, Mob is never out of trouble. With the arrival of a new character in season 3, named Haruki Amakusa, he is now responsible for forming a supernatural authority to capture a magical creature known as Hyakki.
No matter what, this lovely anime will gently fill your soul with entertainment. We have to wait for the release date. Read more to know details on the probable release date of Mob Psycho 100 season 3.
When will Mob Psycho 100 Season 3 premiere?
The exact release date is still unknown to us since there is no mention of it from the franchise. As of February 2022, there is no official announcement from the show makers regarding the premiering date of the sequel. However, Expectations are high and significant chance that the next season will premiere in a few months. By October 2022, fans will surely get the news of the release of the season's finale.
There is enough material for the third season that can find its way into the anime series on screen. However, there is a big question mark on the continuation of the series after Mob Psycho 100 season 3. Since the materials aren't enough to sustain another season of Mob Psycho, So, does that mean end of Mob Psycho 100 stories? We will discuss this later in this article.
However, due to its brand name, the show will return for Mob Psycho 100 Season 3 by 2022. The series is popular enough among youngsters with lots of merchandise. Also, the production quality of the anime is incredibly good. Thus the franchise's main target is to attract buyers for product selling.
Mob Psycho 100 Season 3 Officially Announced!! #mobpsycho100 https://t.co/6hqnh7R2kQhttps://t.co/6hqnh7R2kQ pic.twitter.com/Z79WvaiDFz

— Hype (@DbsHype) October 19, 2021
A new series takes about half and a quarter year to finish production after confirmation of premiering. Thus, Fans are sure to watch this snow soon enough by the end of the year through this derivation.
A delay in the release from Studio Bones will only mean better dedication in making the season's finale swore new heights of popularity. Mob Psycho 100 is one of the best of its kind, with amazing graphics and screenplay. Hence, speculations on its release are around the corner, but we will ensure frequent updates on the final season.
Is Mob Psycho 100 Season 3 the finale of the anime?
Mob Psycho 100 had received huge cheers on the internet for its previous two seasons. Hence it's a tricky affair to comment on the conclusion of the anime series with Season 3. The continuation of the series depends on manga material and content availability.
Over a dozen books serve as an adaptation in the two seasons of Mob Psycho 100 Season 3. The manga of Mob Psycho 100 season 3 leaves us with four more volumes and ten chapters for the following sequels to explore. So coming down to the manga by One, there are 16 volumes of the "100 Mob Psycho" manga.
The original manga was almost over till 2017, with 101 chapters, roughly 16 volumes. And the very consecutively two years after that, on May 18, 2018, season 1 and September 29, 2019, season 2 began airing. Over 100 chapters have found their spot in the two seasons of Mob Psycho. Thus, the existing content will definitely be a subject of exploration by Bones studio and director Yuzuru Tachikawa.
Unfortunately, there is not enough material left in the manga to be adapted in season 4 and practically impossible to make a whole season depending on the original story. Moreover, anime fans generally prefer anime that adapts to the parent story defined in the manga. Hence we can conclude that the final season will be Mob Psycho 100 Season 3.
About Mob Psycho 100 Season 3
Mob Psycho 100 have maintained a similar pattern in both its season with the same team of people working in progress. Thus, the details will remain the same in Mob Psycho 100 season 3, unlike the previous two seasons.
| | |
| --- | --- |
| Directed by | Yuzuru Tachikawa |
| Written by | Hiroshi Seko |
| Music by | Kenji Kawai |
| Studio | Bones |
| Released | March 18, 2018 |
| Runtime | 60 minutes |
| License agreement | Crunchyroll for streaming, Funimation for Home Video |
| Number of Episodes | Total 25 episodes(12 and 1 special in each season) |
The cast of Mob Psycho 100 Season 3. Who will be in the upcoming sequel?
Akio Otsuka, Shin-ichiro Miki, Yoshitsugu Matsuoka, Greg Chun, Takahiro Sakurai, Yoshimasa Hosoya are the key cast of the first two episodes of Mob Psycho 100. All the artists and characters of Mob Psycho 100 from the previous seasons had grabbed hold of immense popularity and enthusiastic response from viewers.
The mob will once again have the voice of Kyle McCarley, Chris Niosi behind Mob's charlatan mentor Reigan, and the duo's spirit company, Dimple, will once be portrayed by Michael Sorich. Speculations on hearing Mob's younger brother Ritsu with Max Mittelman's voice are also on the list. While Mob's love, Tsubomi, will certainly once again have Ryan Bartley's performance behind the character.
Other characters like Teru can also make their presence visible in Season 3 of Mob Psycho 100. He is the rival who turns out to be a great companion is voiced by Erik Scott Kimerer, the Body Improvement Club president Musashi, voiced by Patrick Seitz. Lastly, the ambitious Tome, played by Cherami Leigh.
The brilliant performance from each voice artist and stunning graphics used in character make the show more lively and allow the audience to relate to the events.
Thus, you can expect the presence of a similar cast and artists in the next sequel.
Watch Mob Psycho 100 Season 3
Frequently Asked Question
Is there any release of a teaser or trailer for Mob Psycho 100 Season 3?
No, there is no such official release of the Mob Psycho 100 Season 3 trailer. However, if there is any such release, we will update it on the page. Till then, you have to wait.
What is the main power of Shigeo?
The most straightforward power of Shigeo is Telekinesis. This power allows our protagonist to move and displace objects without physical force. Unlike every hero's one exclusive power, Telekinesis happens to be Shigeo's extraordinary power.
What powers does Shigeo Kageyama possess in Mob Psycho 100?
Apart from Telekinesis, Shigeo Kageyama possesses the power of Psychic Manipulation, which is the most efficient. Using this power Shigeo can manipulate the energy from surrounding and restore it in himself to defend against outside terror. Also, he can detect similar supernatural spirits around him.
Is there any announcement for season 3 of Mob Psycho 100?
Yes, you can find videos and tweets on Twitter regarding Mob Psycho 100 season 3.
Final Thoughts.
In conclusion, the Mob Psycho 100 season 3 has been confirmed and will air soon. You might positively get the news of the exact launch dates in the coming weeks or months. Moreover, season 3 will mark the end of Mob Psycho 100; thus, expectations are on the higher side. Hence, a renewal of psychic elements awaits for you to binge-watch in the sequel of this lovely anime.